The Case of the Disappearing 'Publish To GAL' Button
While planning a rebranding effort for a client as part of a massive divestiture, we looked at how the end-user S/MIME certs would get handled once their workstations were migrated to a new forest/domain. Outlook has a nice feature built-in to publish existing certificates to the GAL. This makes it easy for users to send encrypted messages to coworkers without having to first send a digitally signed message back and forth. This is quite important to this particular client due to trade secrets and regulatory compliance.
To see the button, open Outlook, go to the Backstage, then Options>Trust Center>Trust Center Settings>E-mail Security. You can see the Publish to GAL button:
The button is visible regardless of whether the user actually has a certificate installed.
However, some users were not seeing the button, as seen below: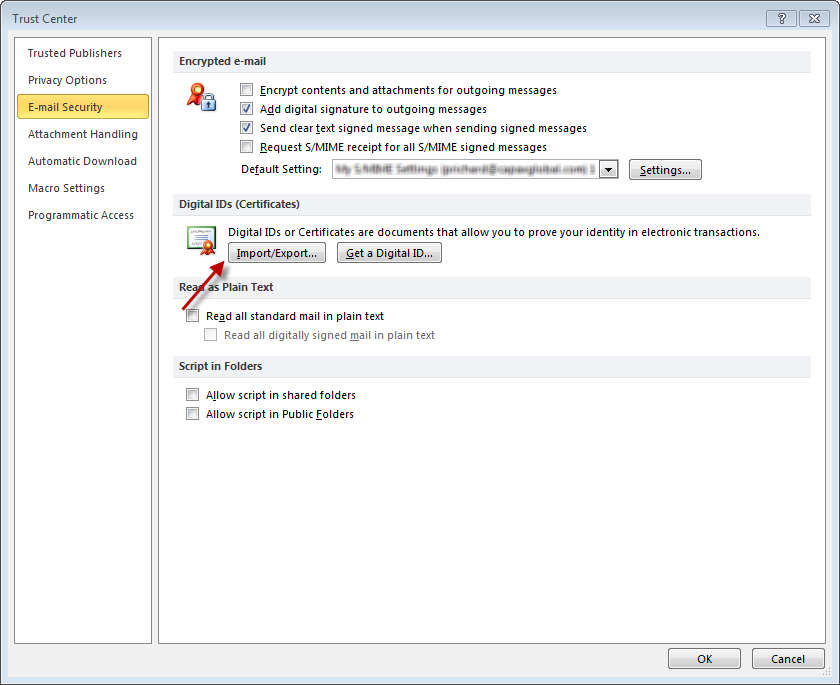 It turns out that in Outlook 2010, if a user has multiple MAPI accounts configured in the same Outlook profile, the button erroneously disappears. Multiple MAPI accounts is a key feature in Outlook 2010, and is real handy for people who want access to different accounts, say for administrative use, or for work and private email accounts. Outlook even supports having dedicated S/MIME certificates for each account.
I reported the issue to Microsoft, and a bug report has been created. Hopefully, this will be resolved with a hotfix soon. This isn't the only issue I've found with multiple email accounts in Outlook 2010. The archiving feature takes messages from ALL of the accounts, and puts them in the SAME archive .pst file. Not good.